Why Drone Shows
Benefits of Drone Light Shows
New way of advertising
Drone shows convey customized and targeted messages that amplify branding while engaging and entertaining audiences.
New medium for creative expression
With night sky as the canvas, drone shows are a new medium for artistic expression and multilayered storytelling.
New addition to special effects toolset
Drone light shows can replace and enhance shows with fireworks, lasers, flames, smoke, music, and more.
Environmentally friendly
With a small environmental footprint, drone shows are a reusable, no-pollution, sustainable way to entertain.
Drone Show System
Technology Components
Drone Arrival is the official US reseller of complete Drone Show Systems that include Drone Show Software by SPH Engineering—the first commercially available software used to plan and run drone shows—and compatible, state-of-the-art drones designed to perform visually stunning, finely choreographed drone light dances in the sky.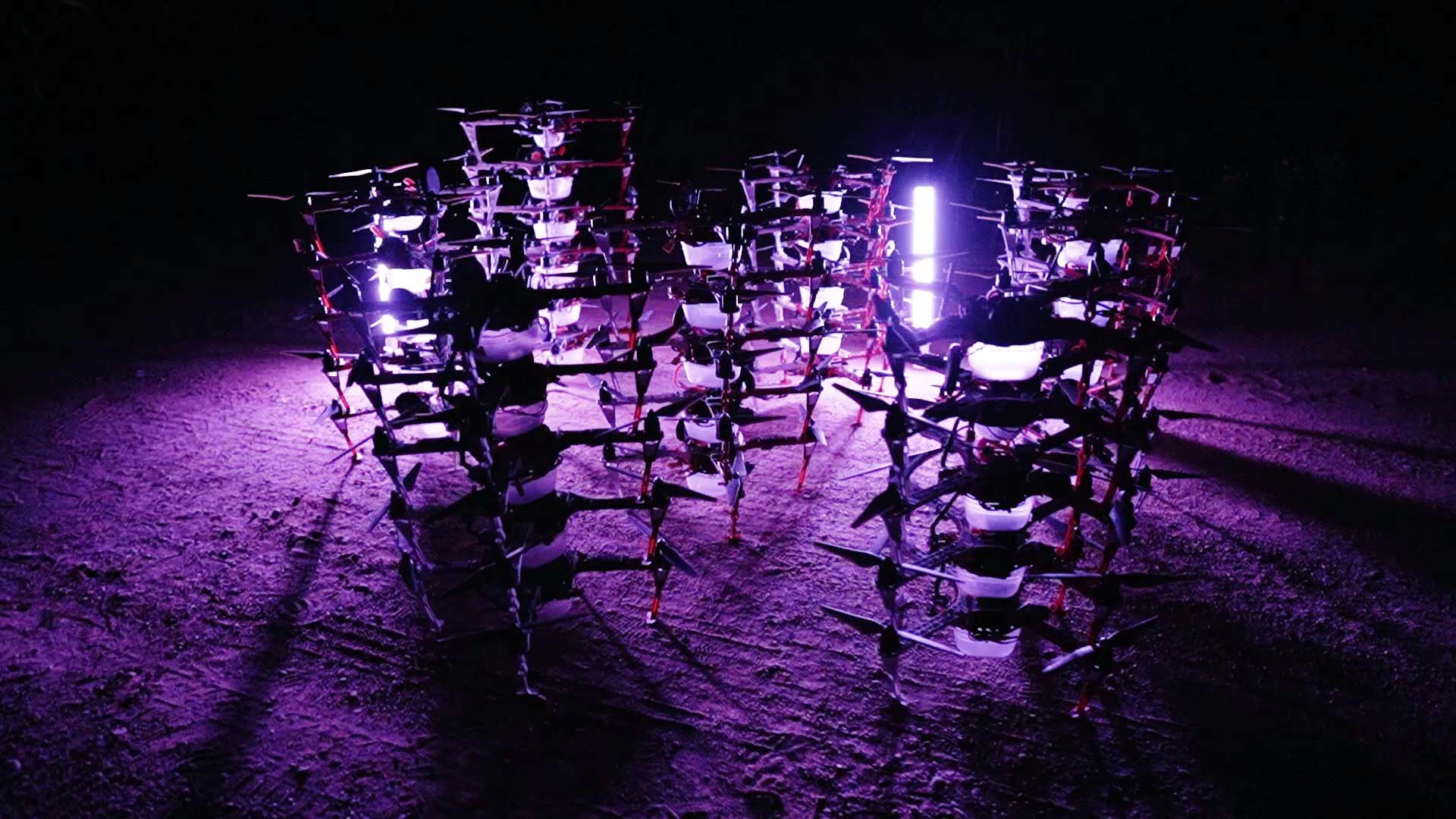 Designed specifically for drone light shows of choreographed UAV swarms, drone show drones come ready to fly and are fully compatible with Drone Show Software.
✓ Ultra-bright LED lights visible miles away
✓ Lightweight yet wind resistant
✓ Precise, RTK-based navigation and positioning
✓ Redundant control link
✓ Easy transport and deployment
✓ Multiple models available to fit your vision and operational requirements
The systems are optimized for the fleet size ordered and include all required ground infrastructure and accessories.

Contact us to purchase drone show drones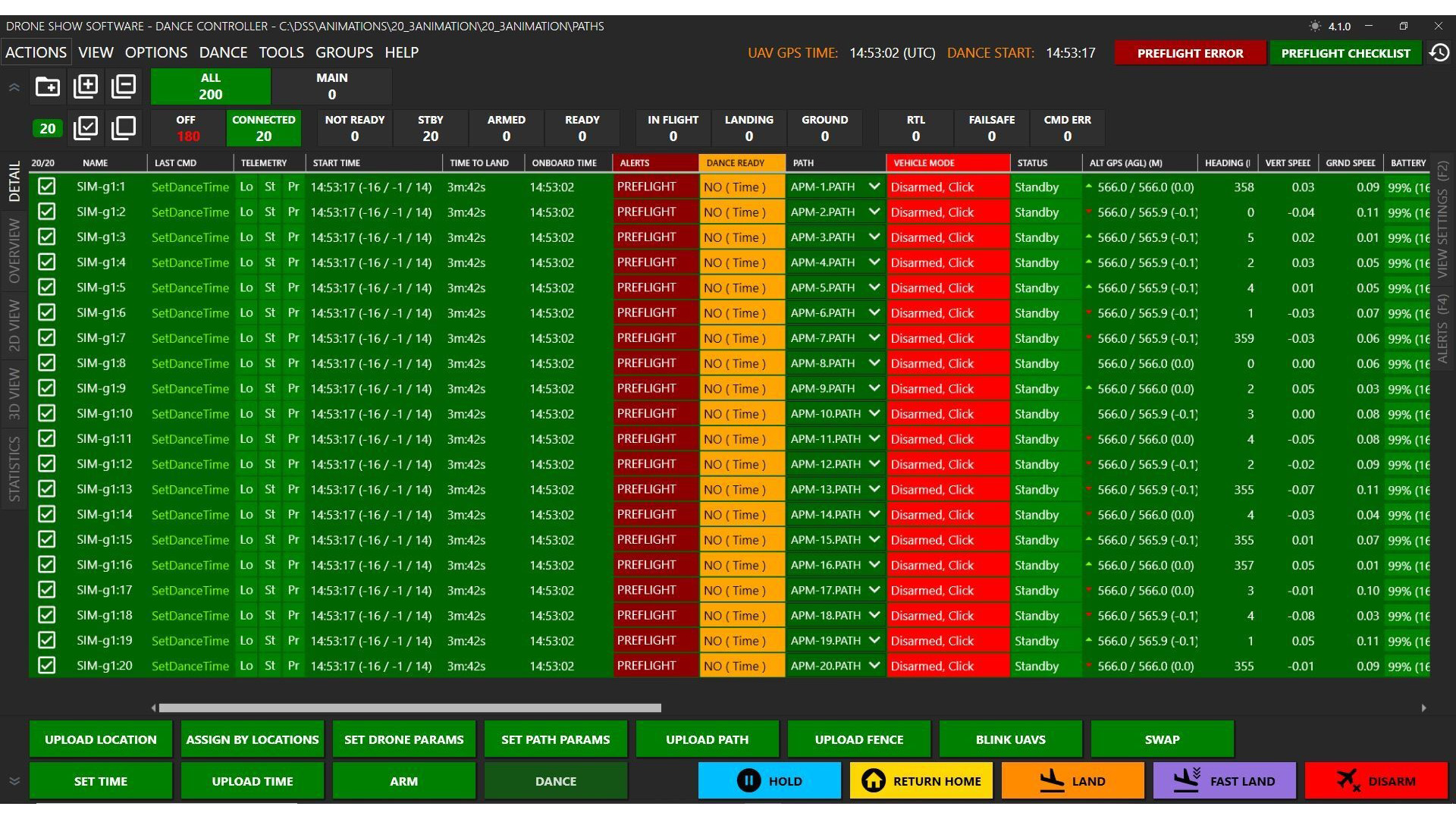 Drone Show Software from SPH Engineering is the first commercially available software used to plan and safely run complex drone shows.
✓ Handles 1000+ drones simultaneously
✓ Red Button functionality over a separate radio channel for redundancy and emergency commands
✓ Dual geofence functionality with fence editor
✓ Over 20 preflight checks and status indicators
✓ User-controlled autopilot parameters
✓ Multiple telemetry streams
✓ Customizable alerts view
✓ Built-in drone calibration tool
✓ Commands—including in case of emergency—can be issued to the entire fleet or individual drones
✓ Flexible time settings for starting the show
✓ Fleet configuration tool
✓ Built-in Show Simulator for training and detailed show planning
✓ Toggles between Overview, Detail, 2D Map, and 3D Map views
✓ Client-server architecture allows for distributed installations
✓ Supports design animations from Blender and Cinema4 with built-in checks for speed and distance safety
✓ NEWLY RELEASED: Drone Show Creator allows for quick and easy designs of animations compatible with DSS
The system includes a starter choreography package in Blender and Safety and Planning Guidelines.

Contact us to purchase Drone Show Software
Drone Light Show Applications
Where Drone Shows Are Used
Music festivals
Give a dramatic introduction to an outdoor concert or any public event
Theme parks
Draw crowds to special or permanent-installation light shows in the sky
Sports events
Stir up fan loyalty with displays of team logos and victory celebrations
Resorts
Bring luxury evening entertainment to guests at ski resorts, hotels, retreats
Sponsorships
Display sponsors' logos, QR codes, and tailored brand messages in the sky
Municipal celebrations
Replace holiday fireworks with environmentally sound drone shows
Product reveals
Tell the world about a new product or reveal your brand's new look
Family celebrations
Add visual magic to weddings, birthdays, bar mitzvahs, quinceañeras
Complete Drone Show Systems
---
We offer proven, ready-to-fly Drone Show Systems that include required training and support. We also offer FAA waiver assistance.
---
TELL US ABOUT YOUR PROJECT
Start Now
NEED A DRONE SHOW PROVIDER? WE CAN HELP
BOOK A DRONE SHOW