We help transform industries, differentiate businesses, and improve everyday lives through drone technologies
Achieve more
Drone Arrival offers complete UAS solutions and integrated drone-based systems that enable private and public sector organizations to leverage drone technologies as the foundation for a new breed of applications and innovative solutions.
Why Drones
Innovation doesn't stop. There are periods of relative calm that bring important yet not-quite-transformative changes. And there are times of technological breakthroughs and new-technology adoption that unremittingly redefine how business is done and how lives are lived.
These disruptive technologies lead to new capabilities and productivity gains that fuel economic growth and challenge organizations and societies to look for ways to benefit from them, and to adapt. Drones—the flying robots—are such innovations. We are inspired by what's already possible and what's yet to come.
Our drone solutions lie not just in innovation but in partnering and truly listening to our clients and industry leaders, understanding their unique challenges, and demonstrating tangible gains and value they can attain.
Leadership Team
We bring to organizations the vision, ideas, teams, and drone technologies to make a meaningful impact and produce exceptional results.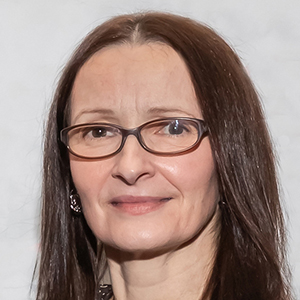 Helen Pukszta
PRESIDENT | CO-FOUNDER
Helen Pukszta leads Drone Arrival's strategic vision, services, and operations. With her more than 20 years helping businesses innovate through technology, she has extensive leadership, advisory, and research experience, particularly as it relates to digital strategy and its implementation. She is an expert in incorporating technology considerations into business strategies and building and evaluating business cases and plans for tech-based products and services. After beginning her career as a systems engineer, Helen has held positions in IT management and management consulting. She earned a bachelor of science degree in computer science from DePaul University and an MBA in strategic management and finance from the University of Chicago. Helen is passionate about creating breakthrough results through technological innovation and using drones to help people and organizations achieve more.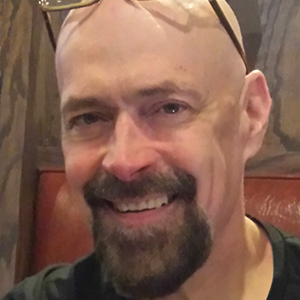 Steve Akins
CTO, CMO | CO-FOUNDER
Steve Akins leads Drone Arrival's UAS product and solution marketing, business and industry alliances, and technology strategy and development efforts with emphasis on inspection, mapping, analytics, public safety, aerial transportation, and autonomous drone applications. He has been developing, managing, and promoting innovative software and hardware solutions for over 20 years, as well as creating and marketing web-based experiences, IoT, and remote-imaging products. As a digital marketing strategist, Steve brought together teams and tools in creating and executing strategies connecting brands and their stories with customers and audiences globally and locally. Along with his strong entrepreneurial and creative roots, Steve brings a multidisciplinary educational background and approach. He is energized by the potential of drones in helping businesses and society thrive.